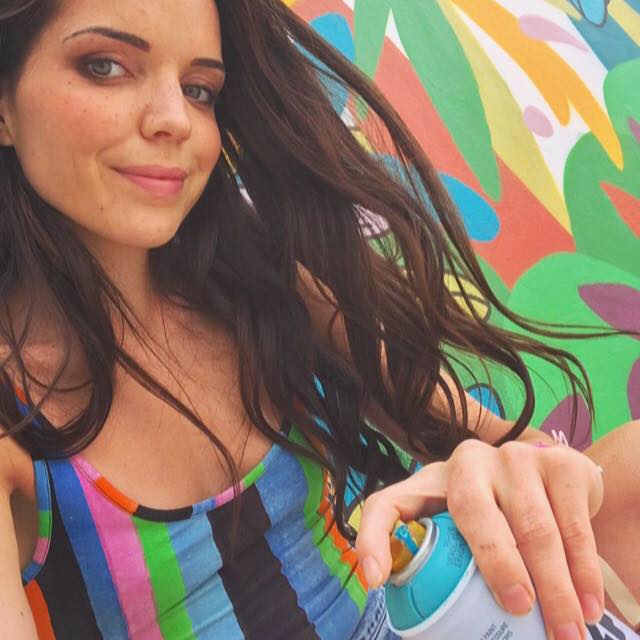 Leona Rose is a young contemporary french artist, having also studied in Les Beaux Arts de Paris. Her Rotring and Posca pens imagine a crazy and colorful jungle, inhabitated by feathered animals. Leona's inspirations are both shamanic, bohemian and ethnic.

She draws inspirations from her own travels, and dreams to paint on every continent. She gets involved in projects for kids in difficulty, and has painted murals in orphanages and NGOs during her travels in Bali, Guatemala, Cambodia...
She has been collaborating with brands like Club Med, Posca, Kiehl's ... and has been designing and creating murals for inspiring places such as Le Riad Yasmine (Marrakech), Tipple and Ramble (California), L'Apogée Courchevel.
Her paintings and creations are exhibited in Slow Galerie (Art galerie based in Paris).
She remain available for your projects :

- interior design, mural painting, shop window painting
- logo, visual identity, brand guideline
- live performances and workshops B to B / B to C
Références :
Apple, Club Med, Kiehl's, Posca, Clarins, Adidas, Weleda, Fermob, L'Oréal (Maybelline), MinuteBuzz, Citadium (groupe Printemps), Jo & Joe (Accor Hotels)...
Places : Le Riad Yasmine, Le Petit Yasmine, French consulate in Marrakech Dar Moulay Ali (Marrakech, MOROCCO), L'Apogée Courchevel *****, Tipple and Ramble (Ojai, CALIFORNIA), Costeno Beach Hostel (Santa Marta, COLOMBIA), We Work Paris & London for Hootsuite, Urban Campus (Madrid, SPAIN)...