MURAL FOR POKAWA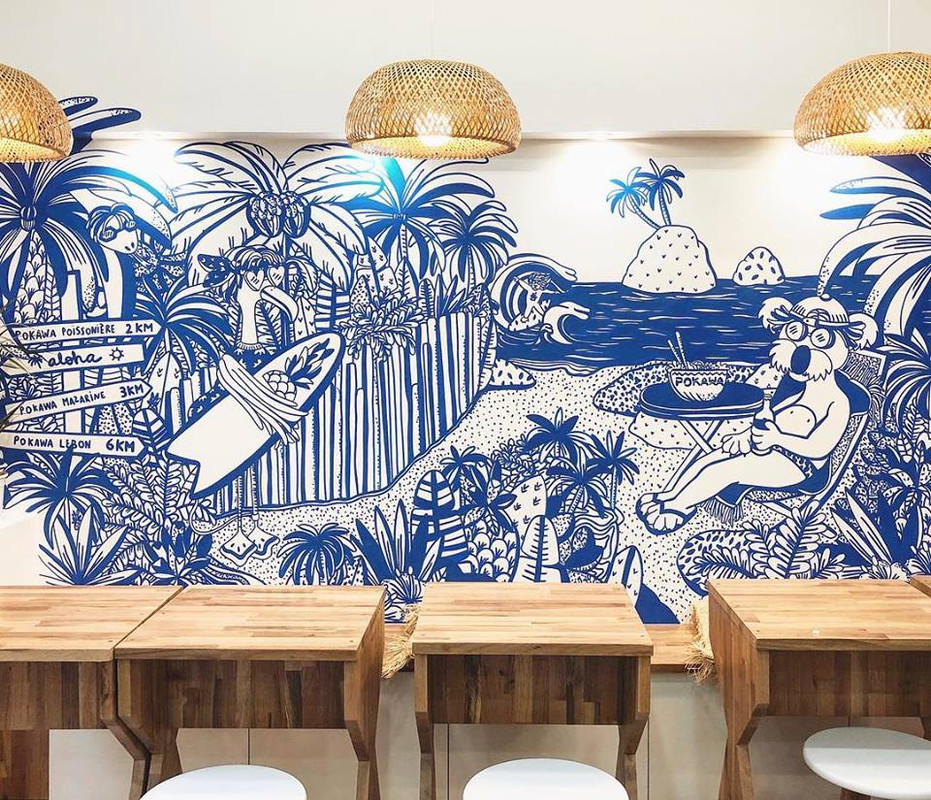 WALL PAINTING FOR MINUTEBUZZ OFFICE IN PARIS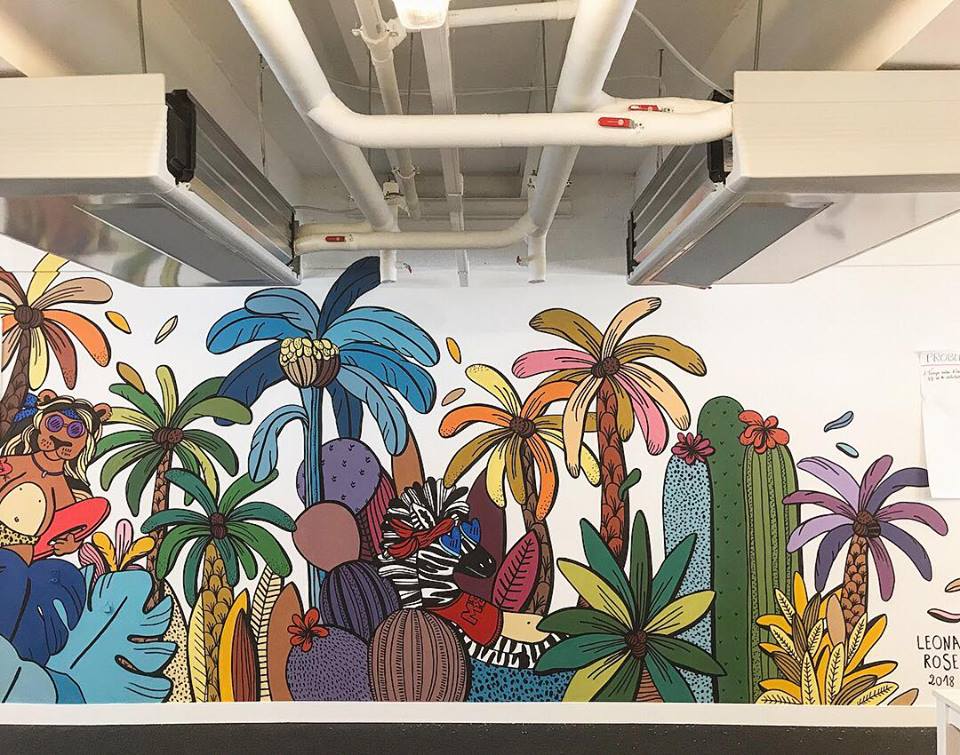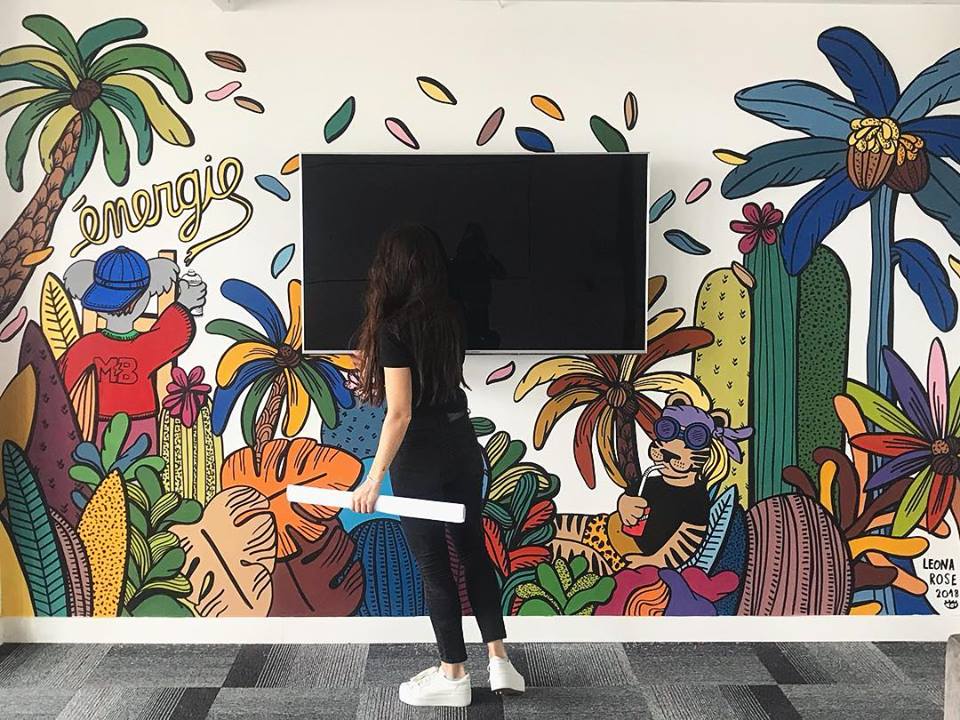 3 PACKAGINGS FOR UNIBALL WITH ILLUSTRATED TUTORIALS INSIDE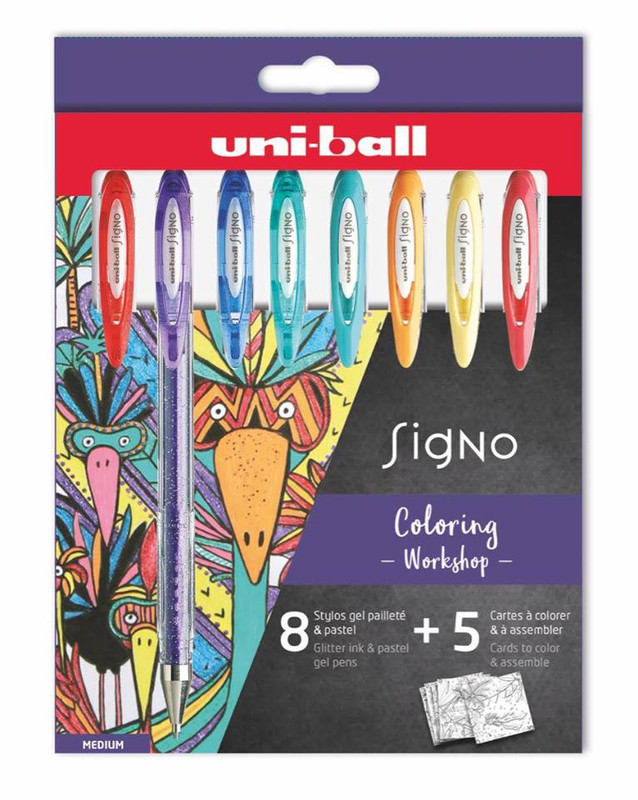 Instagram has selected 4 of the best "instapreneurs" - people who turned their personal account into a professional one and have built a success story making their business grow, thanks to their network and Instagram. Leona rose is proud to be part of it.

Instagram is opening its own corner at Citadium Paris Caumartin from December 4th to 17th 2017.
http://www.leparisien.fr/laparisienne/loisirs-detente/culture/leona-voit-la-vie-en-rose-sur-instagram-26-12-2017-7472217.php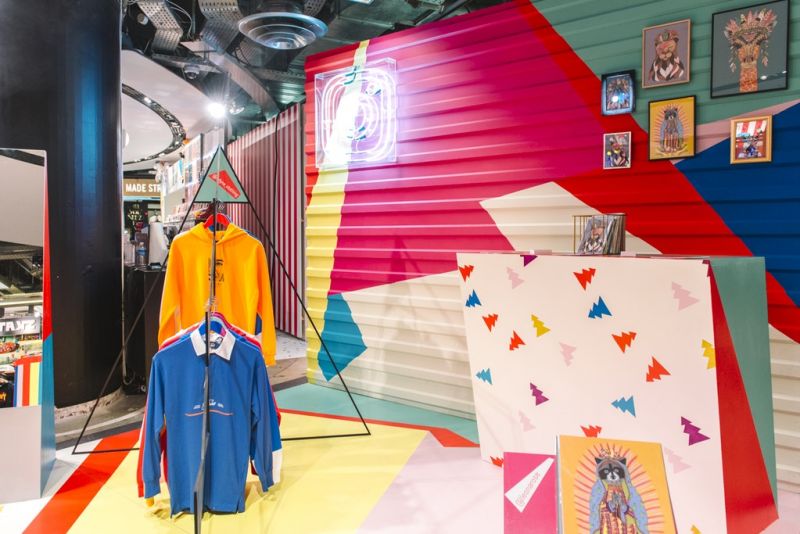 JUNGLE BOX FOR COTE SUSHI LIMITED EDITION 3000PCS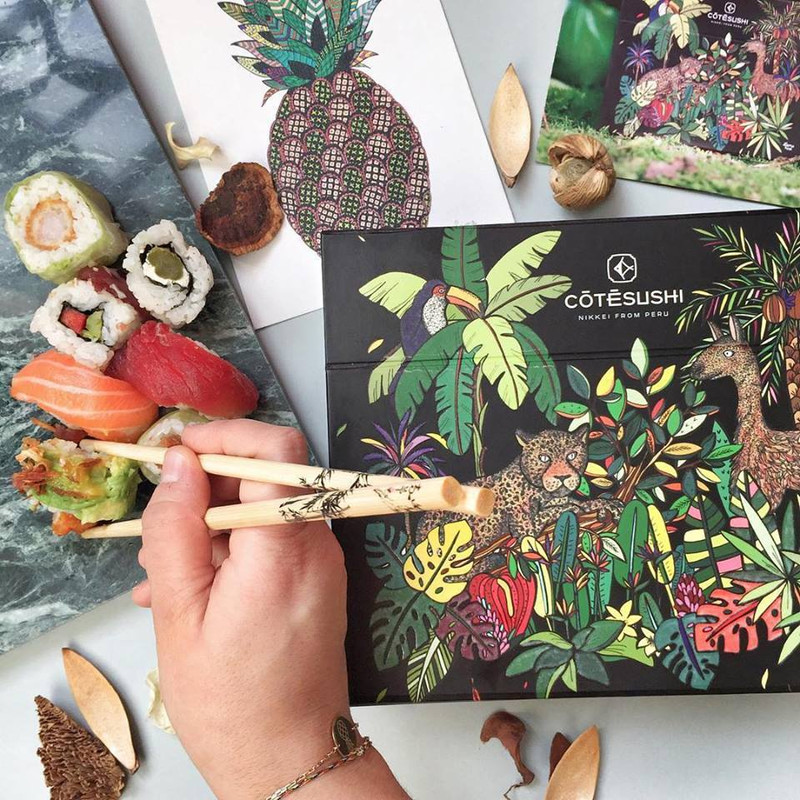 WALL PAINTING FOR CLUB MED TALENTS

Club Med Gregolimano (Greece) you got pimped ! Wall painting for Club Med - 9m x 8m - Drawn with Montana Colors sprays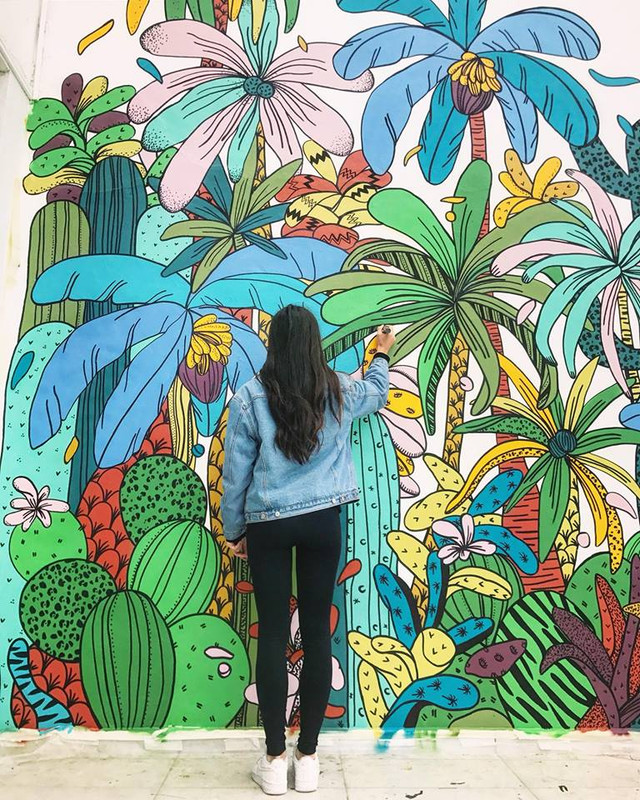 MURALS FOR HOOTSUITE X WEWORK LONDON AND PARIS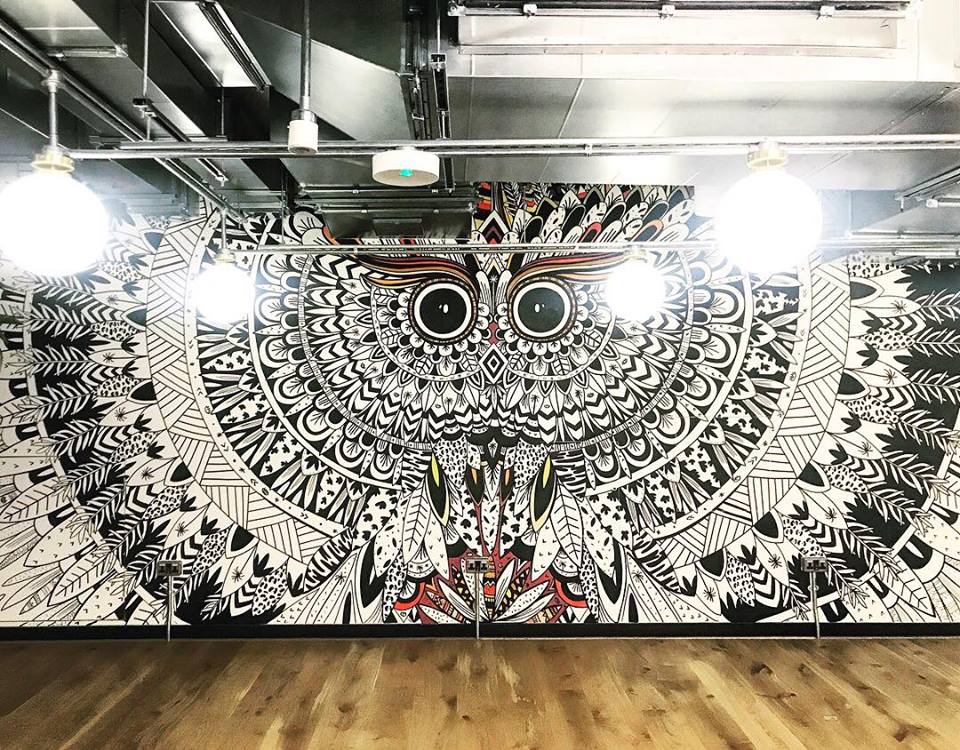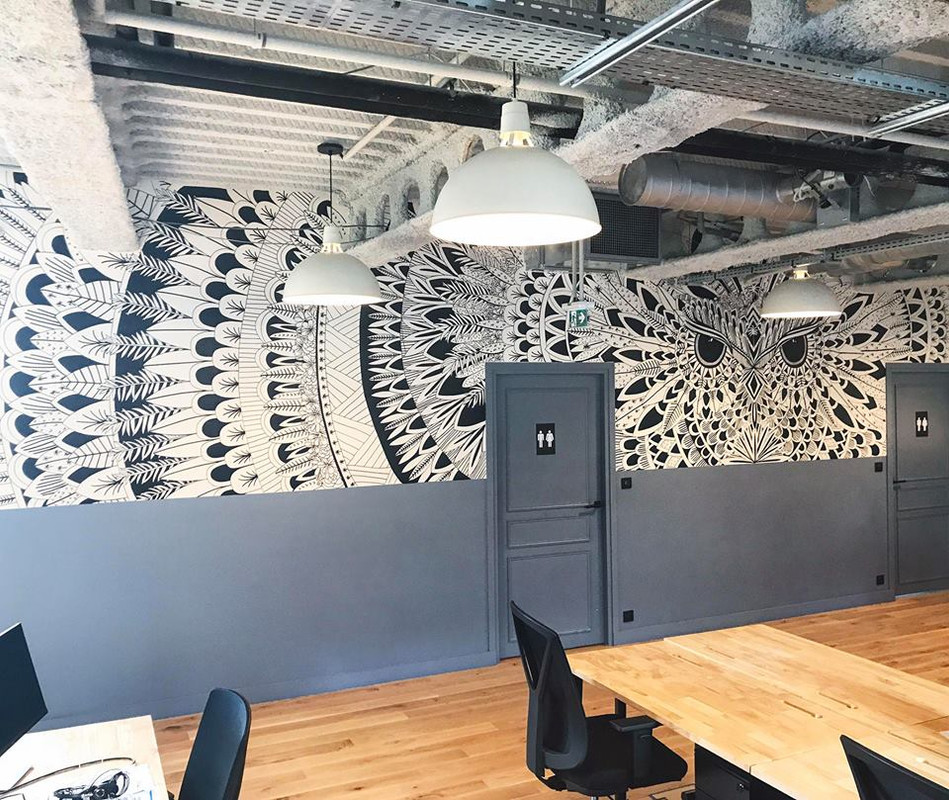 SKIN FLOWERING FOR WELEDA BIOTY TOUR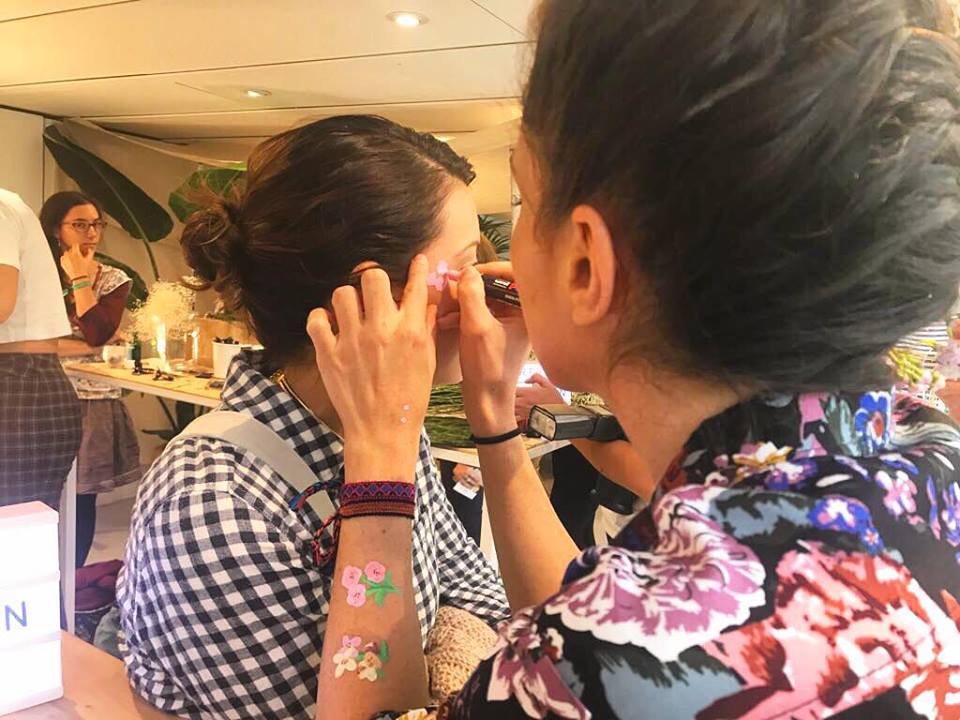 FLOWERED BOX FOR MARIUS FABRE LIMITED EDITION 3000PCS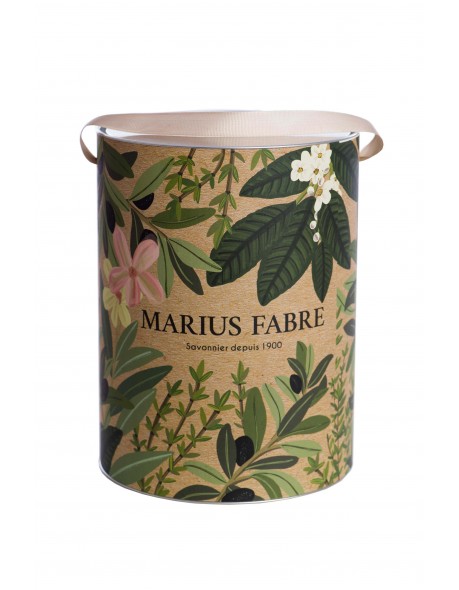 PACKAGINGS AND ANIMATION FOR KIEHL'S AT PRINTEMPS SHOPPING MALL AND BON MARCHE RIVE GAUCHE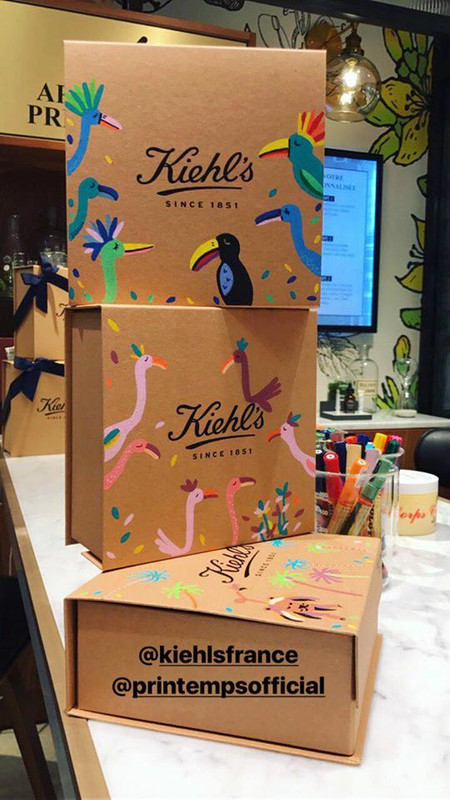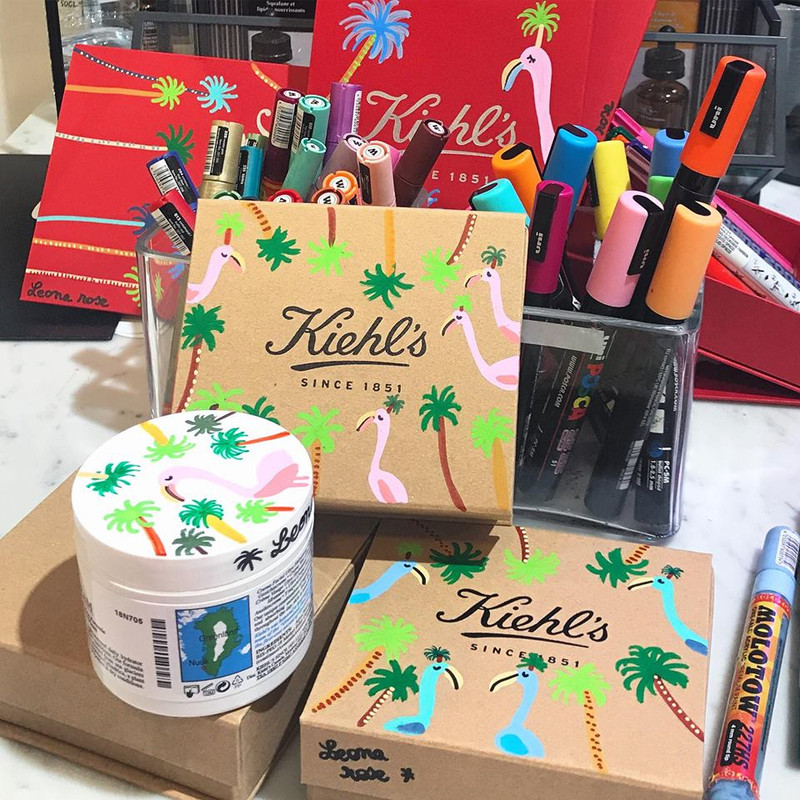 CREATING SPACE FOR CLARINS
Artistic installation for Clarins with the artist PBOY (2 rooms - both about 90 square metres) at Villa Emerige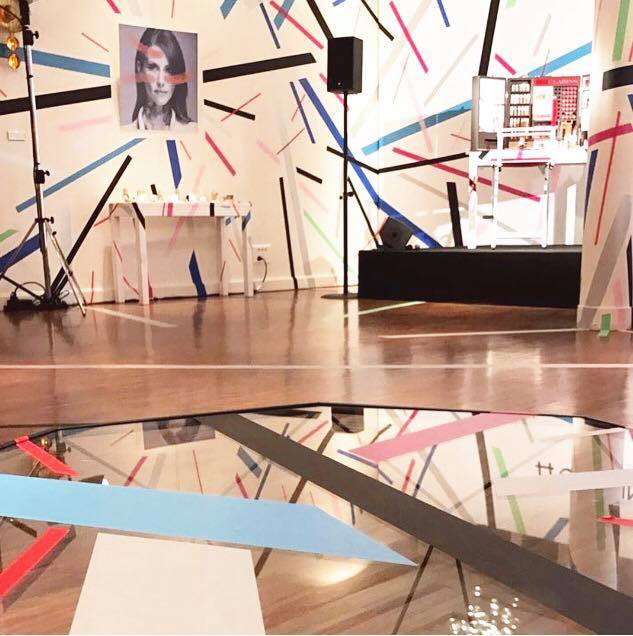 WALL PAPER FOR ONO POKE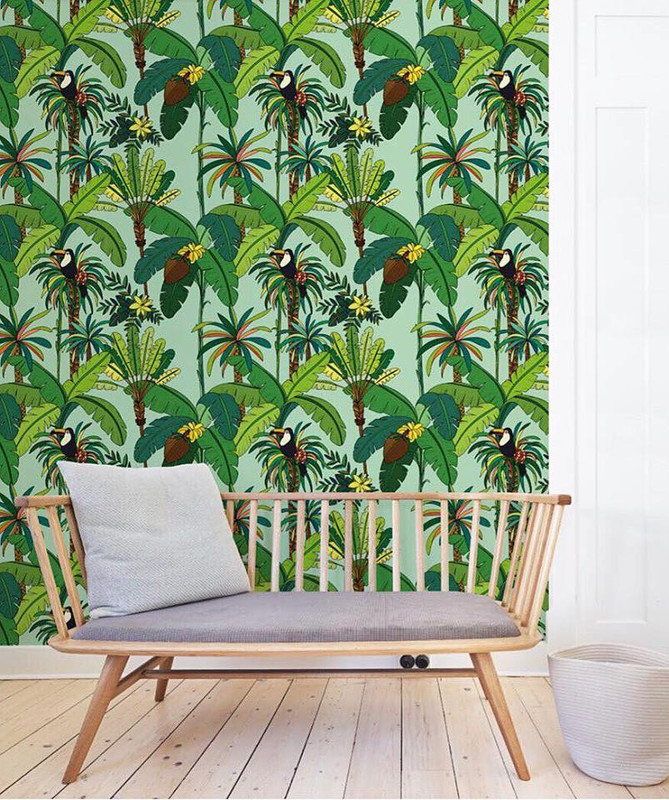 NEW VISUAL IDENTITY FOR CLUB MED
Creation of new visual identity "Amazing Family" - Here an example of the "Foof truck"

CRAZY SNEAKERS FOR MR MONKIES
LEONA ROSE X CITADIUM
Wall painting at 2nd floor of Citadium Havre Caumartin : 5 murals and participative wall painting/workshop with customers for special event (mural with zebra - on the cab)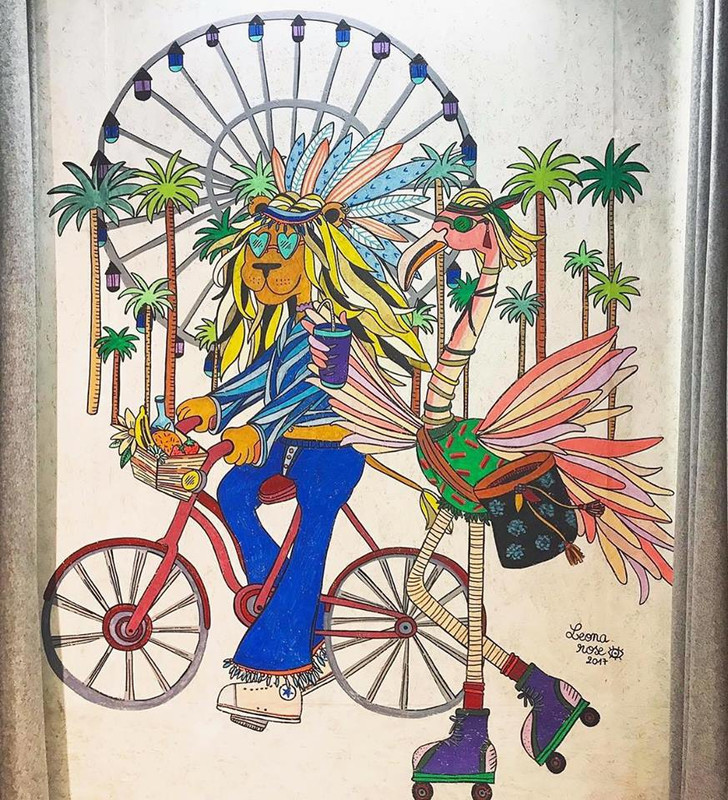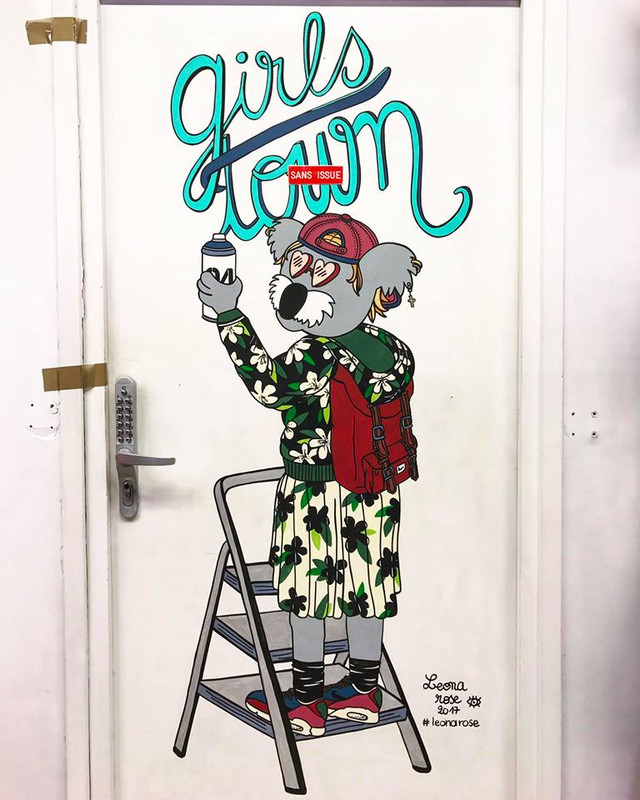 WALL PAINTING FOR TRIAAANGLES
Dimensions 3m x 2,65m - Drawn with acrylic painting and Posca Jungle with toucan, colibri and black herons - Colors : shades of green, blue, touchs of brown, yellow, orange and red.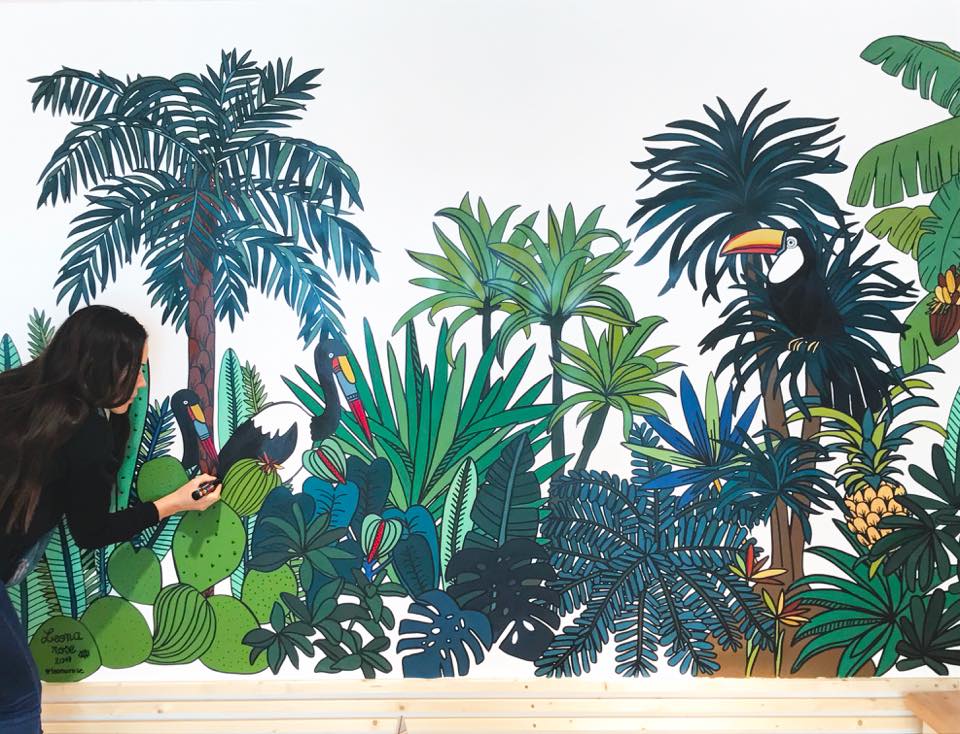 WALL ADIDAS WOMEN X CHEZ SIMONE
Wall painting for Adidas and Chez Simone collaboration - Drawn with Posca pens and acrylic painting - Dimensions : 1,5m x 1,5m - Colors : shades of green and blue.

Typography not by me
ILLUSTRATION FOR JO & JOE, new brand of ACCOR Hotel
Illustration for their private opening party, lauching JO & JOE

LEONA ROSE X UNI MITSUBISHI PENCIL (UniBall, Posca...)
Creative space and catalog illustrations at Creative World Francfort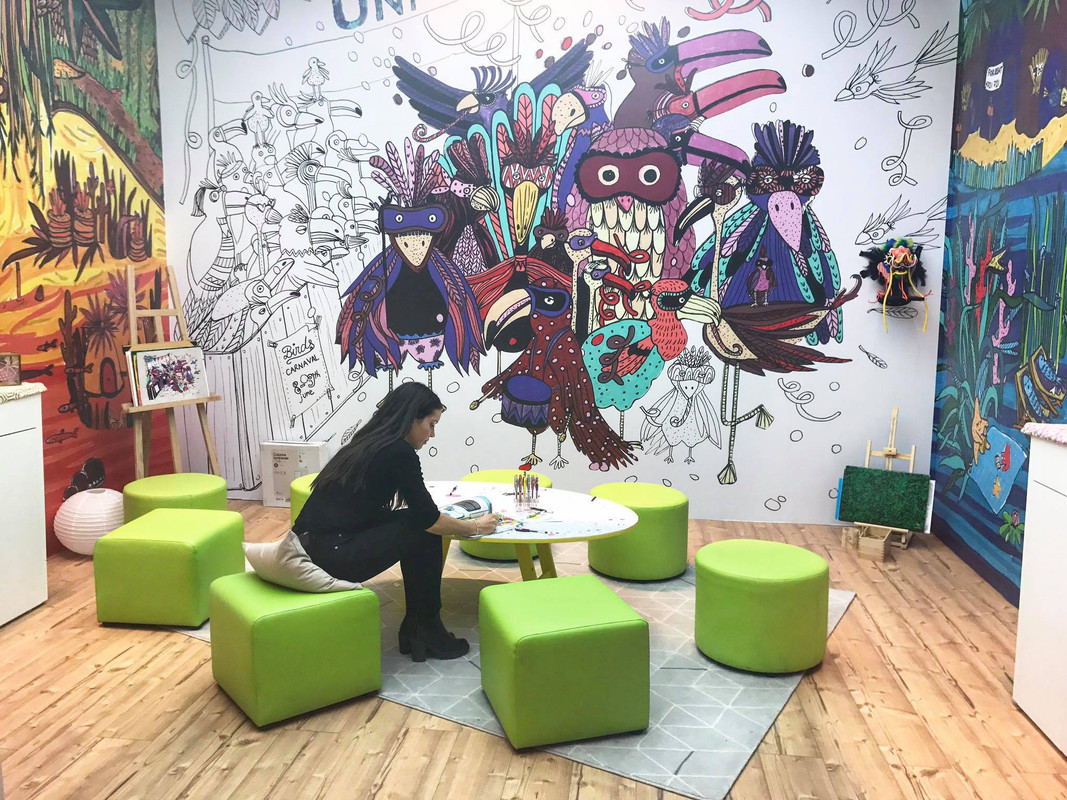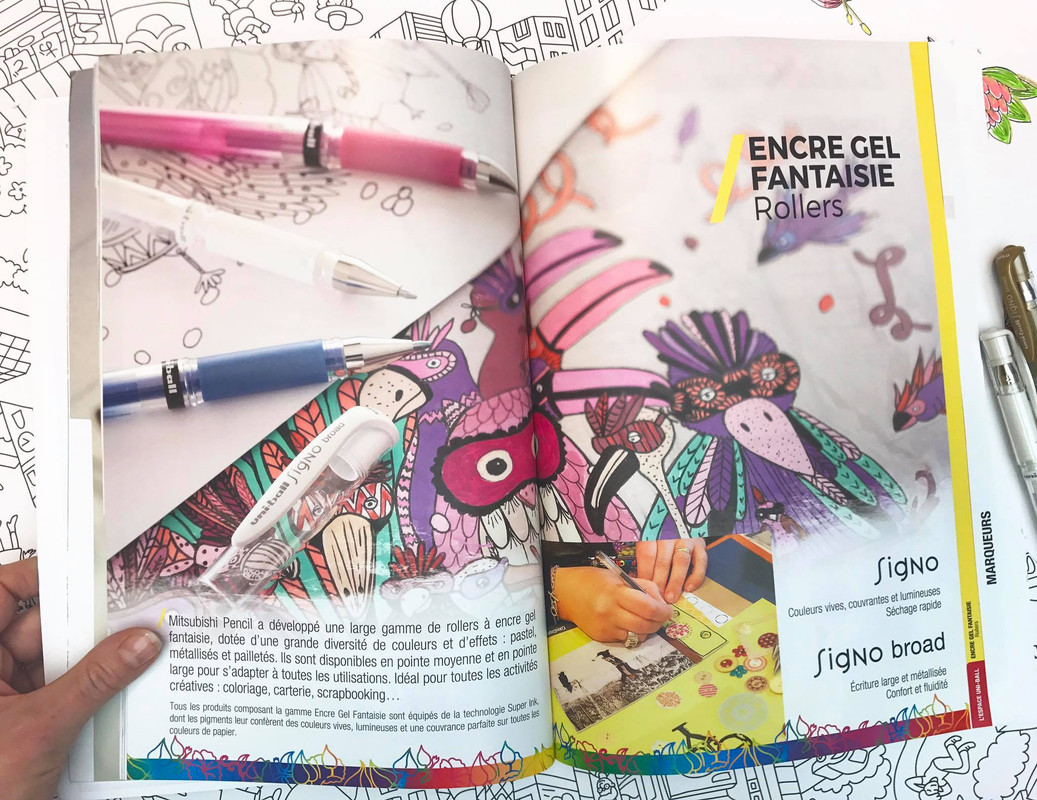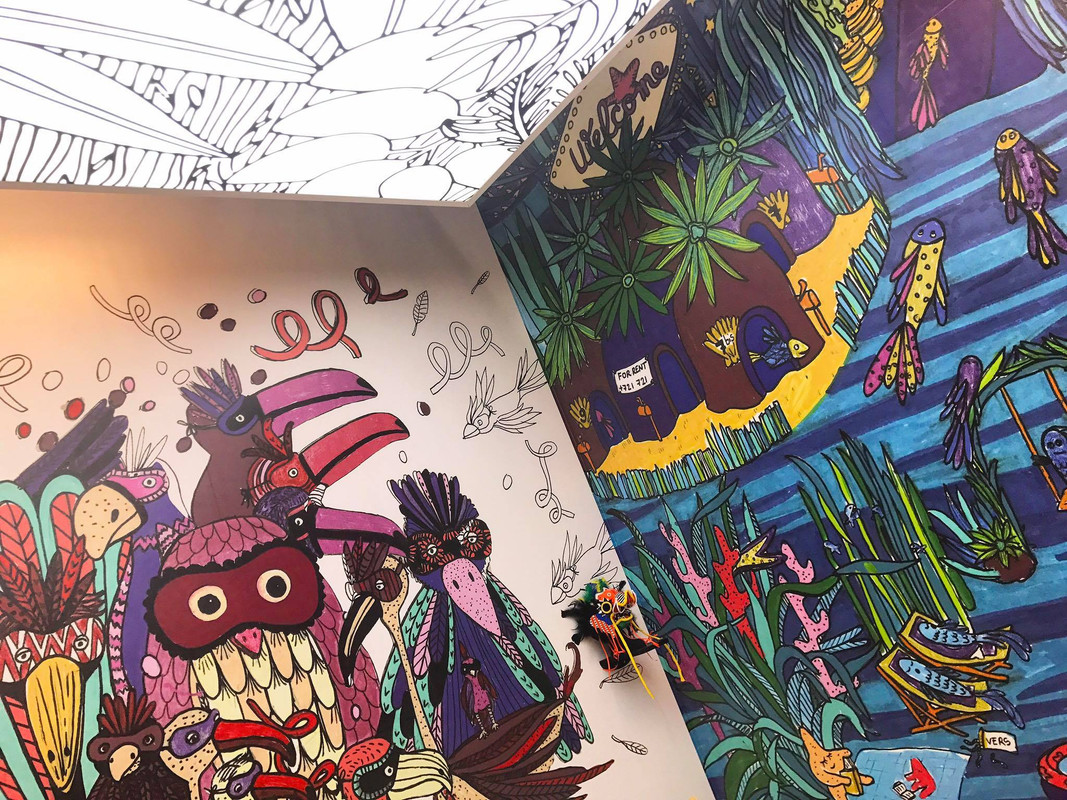 WORKSHOP AT COLETTE PARIS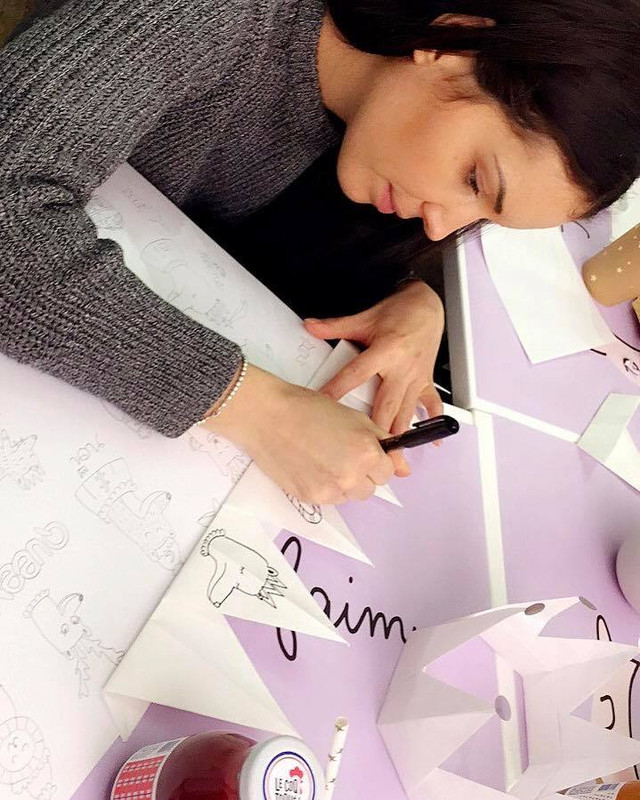 LEONA ROSE X LE RIAD YASMINE MARRAKECH
Wall painting for Riad Yasmine - Dimensions 4,5 m x 3 m - Drawn with acrylic painting and Posca - Jungle with budgies and parrots, birds of paradies, palm trees, bracken, papyrus - Colors : shades of green and touches of color.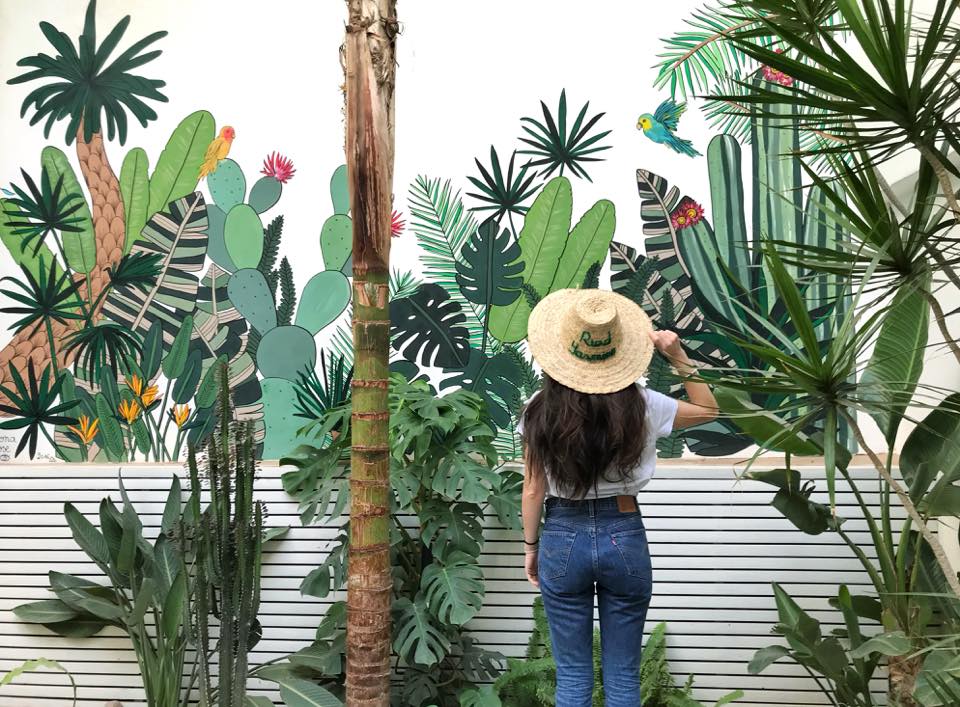 LEONA ROSE X L'APOGEE COURCHEVEL - FIVE STARS HOTEL
Wall painting for l'Apogée Courchevel - Dimensions 4 m x 2,5 m - Drawn with acrylic painting and Posca - Mountain with chamois, deer, owl, and wolf - Colors : shades of green, blue, purple, brown and touches of color.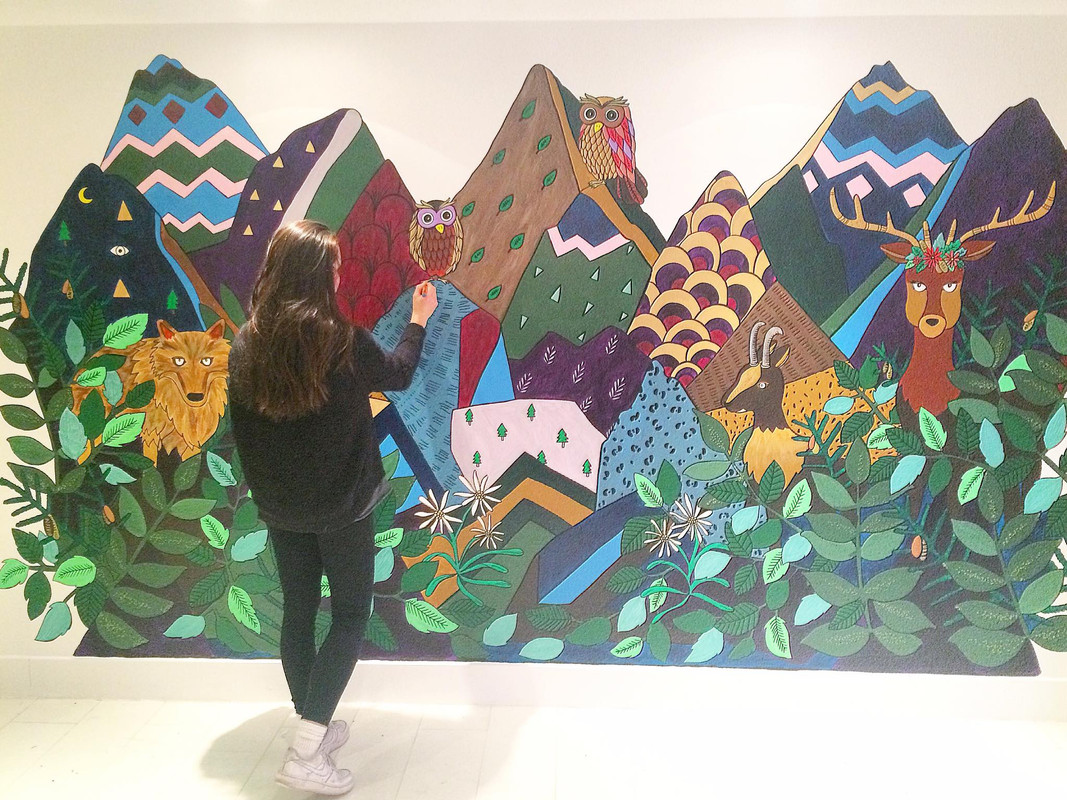 LION IN BROOKLYN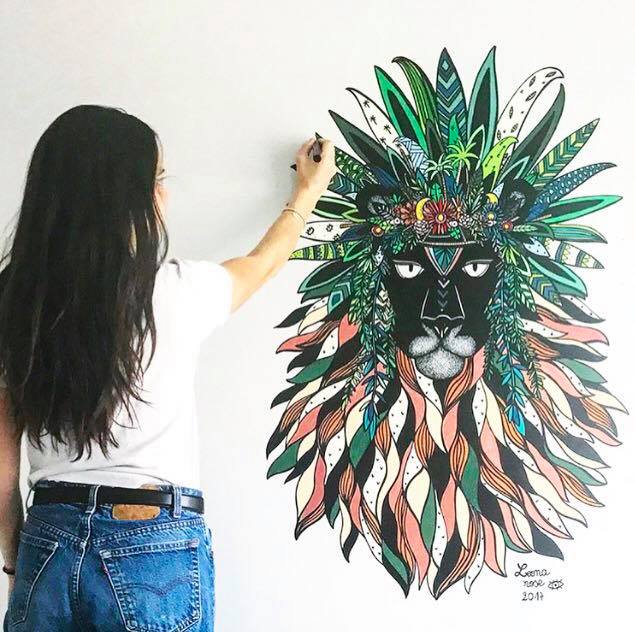 WALL AT TIPPLE AND RAMBLE CALIFORNIA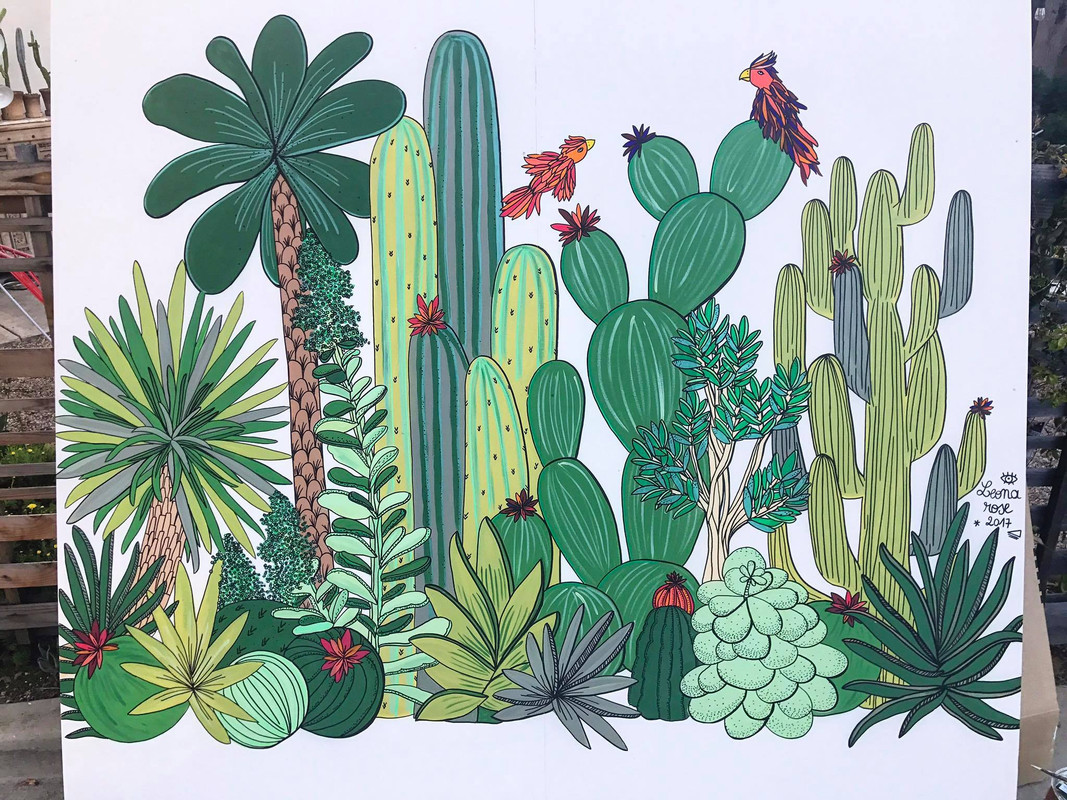 LEONA ROSE X WOMB CONCEPT

Ravie d'avoir réalisé la vitrine de Noel "ROCK" de la boutique Womb Concept ! Ours polaire et singe avec leurs guitares électriques, éclairs nuages et étoiles, ainsi qu'une grande couronne de Noel.
Réalisation feutres Posca & Molotow, couleurs blanc et nuances de bleus.

LEONA ROSE X JUNOT immobilier
Ravie de réaliser les 16 vitrines de Noël des 8 agences immobilières Junot.
Réalisation au Posca couleurs blanc & or. Motifs feuillage automnal et hivernal, couronnes végétale, croquis d'immeubles Hausmannien, petits personnages portant des étoiles.

LEONA ROSE X KIDS MAGAZINE

Ravie d'être dans le nouveau numéro de Kids Magazine !
Les marques incontournables sous le crayon de Leona rose - Collection Automne-Hiver 2017.
My work on 10 pages for Kids Magazine & new fashion collection : Burberry, Bonpoint, Dolce&Gabbana, Petit Bateau, Il Gufo, Dior, IKKS, Catimini, Jacadi...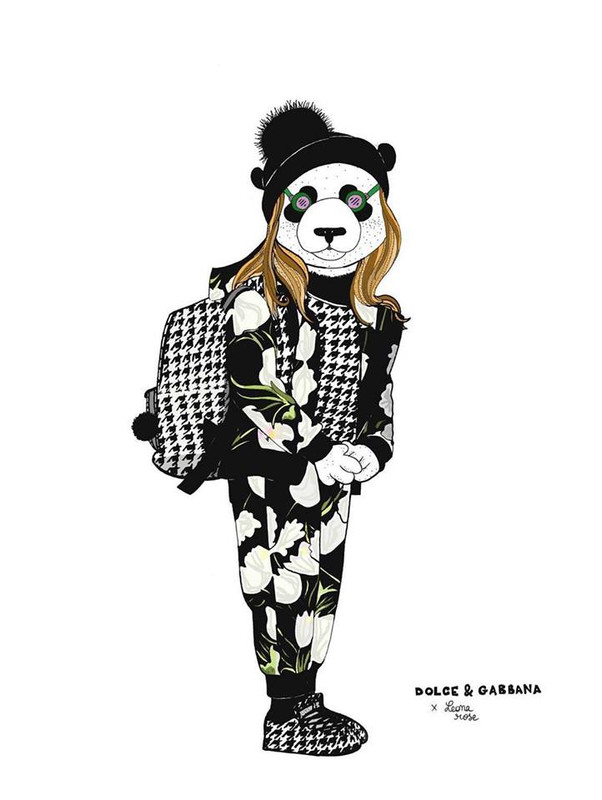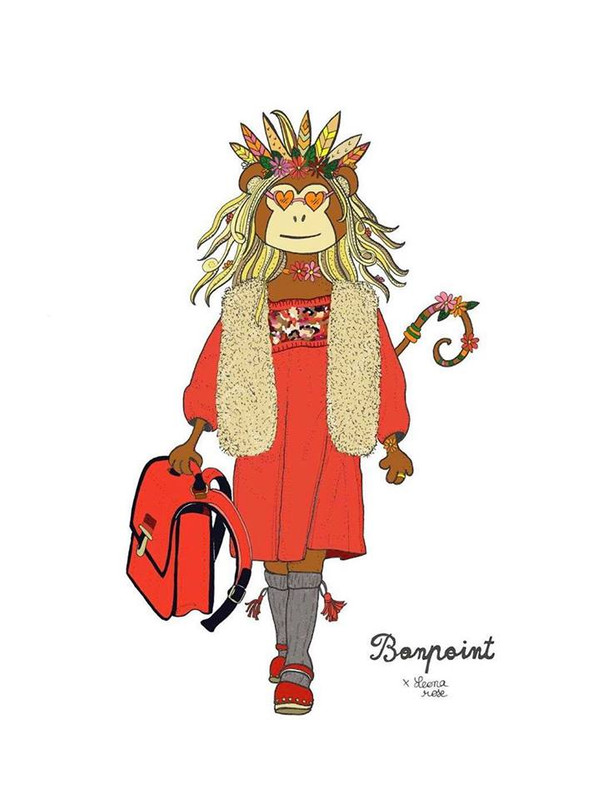 LEONA ROSE X MAZE Cocktail Bar
Merci au Maze Cocktail Bar !
Fresque réalisée au Posca/ acrylique blanc sur fond noir. Dimensions env 3m x 2M. Motifs végétation & crâne de bufle.

LEONA ROSE X MARALEX KIDS - Vitrine de rentrée

Ravie d'avoir réalisé la vitrine de rentrée de Maralex Kids ! Réalisation tablette graphique, support autocollant. Dimensions 8m x5m

LEONA ROSE X MANO RECYCLING ... UPCOMING
LEONA ROSE X LES NANAS D'PANAME
LEONA ROSE X LE PERCHOIR

LEONA ROSE X JODIE O SHEA ORPHANAGE
LEONA ROSE X POP UP CAFE X MUSEE COGNAC JAY
LEONA ROSE X LES ENDIMANCHES X LE PERCHOIR

LEONA ROSE x BAGUS BURGER
LEONA ROSE x JANINE GALERIE

LEONA ROSE x FAVELA CHIC
LEONA ROSE x SLOW GALERIE
LEONA ROSE x LE WOOD
LEONA ROSE x MARALEX KIDS Concept store